In April, we commented on how investors were responding to market volatility during Q1 with a detailed analysis on security downgrades and impairment elections.
In this article, we will use trends and data from the Clearwater solution to provide an update on investors' decisions to write-down assets during the first two quarters of 2020.
High Number of Write-Downs Continued in Q2
In Q1, investors reacted to COVID-19 by electing to write-down more than 16,000 assets. Investors followed that up in Q2 with just under 9,000 impairment elections. Uncertainty surrounding the pandemic, stress on the consumer sector, and instability in the energy sector resulting from a precipitous decline in the price of oil all contributed to a continued elevation in the number of impairment elections in Q2. The result: a total of more than 24,000 write-downs during H1 2020, compared to about 12,000 during the same period in 2019.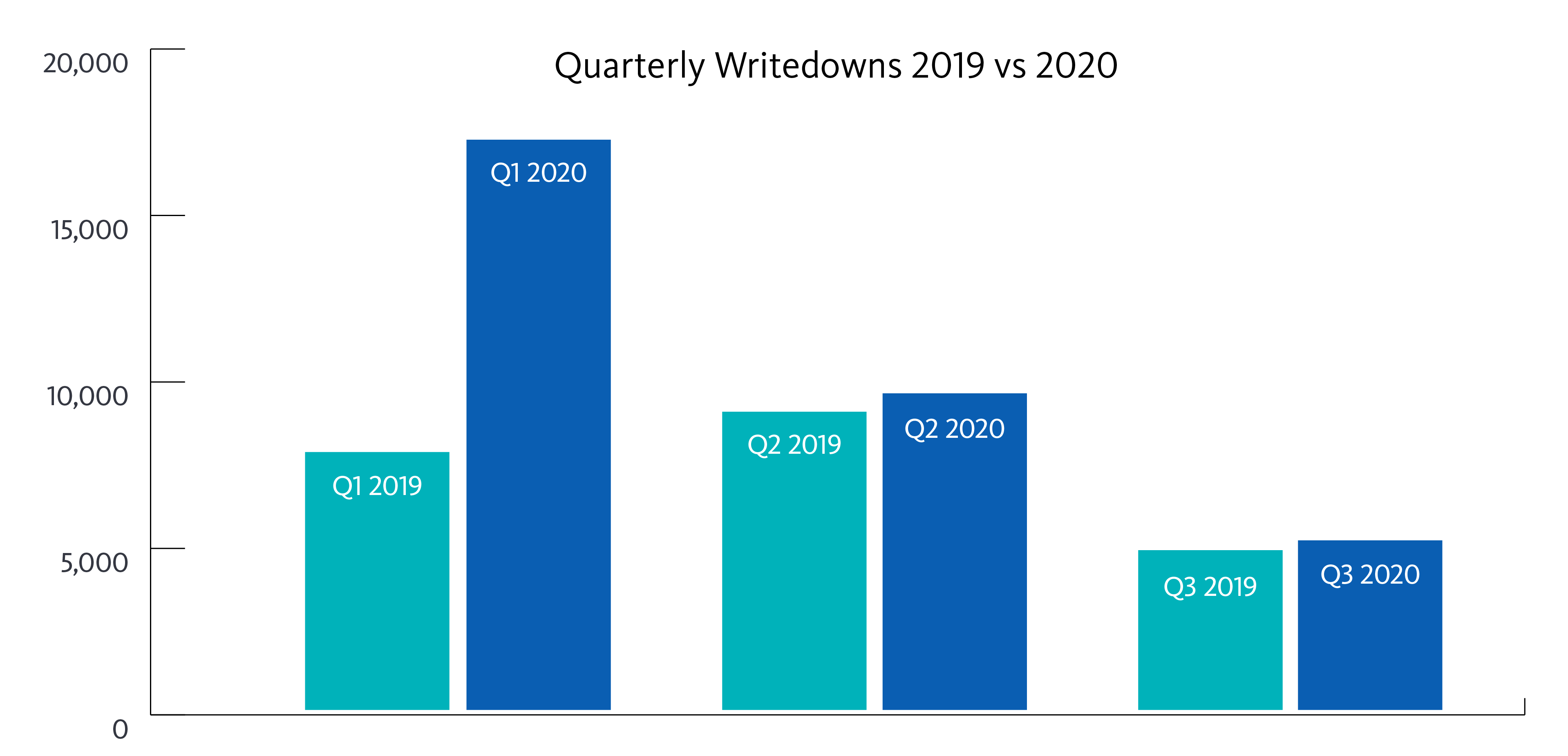 Where are Investors Focused Today?
At Clearwater, our daily interactions and collaborations with clients – along with our large-sample system data – give us a bird's-eye-view of what is happening in the industries we serve. With that perspective, it is clear that three sectors continue to be a point of emphasis for investors: Energy, Consumer, and Commercial Mortgages (Direct Loans and Commercial Mortgaged-Backed Securities). The effects of COVID-19 continue to drive consumers behavior around travel, restaurants spending, and retail. This has resulted in continued uncertainty.
Even so, our analysis found that write-downs within these three sectors stabilized in Q2. We found many investors were aggressive in electing to write-down assets in the energy sector in Q1, but the consumer and commercial mortgage sectors were relatively flat compared to historical averages. This could imply investors are still taking a wait-and-see approach as the effects of government stimuli provide support within the consumer sectors.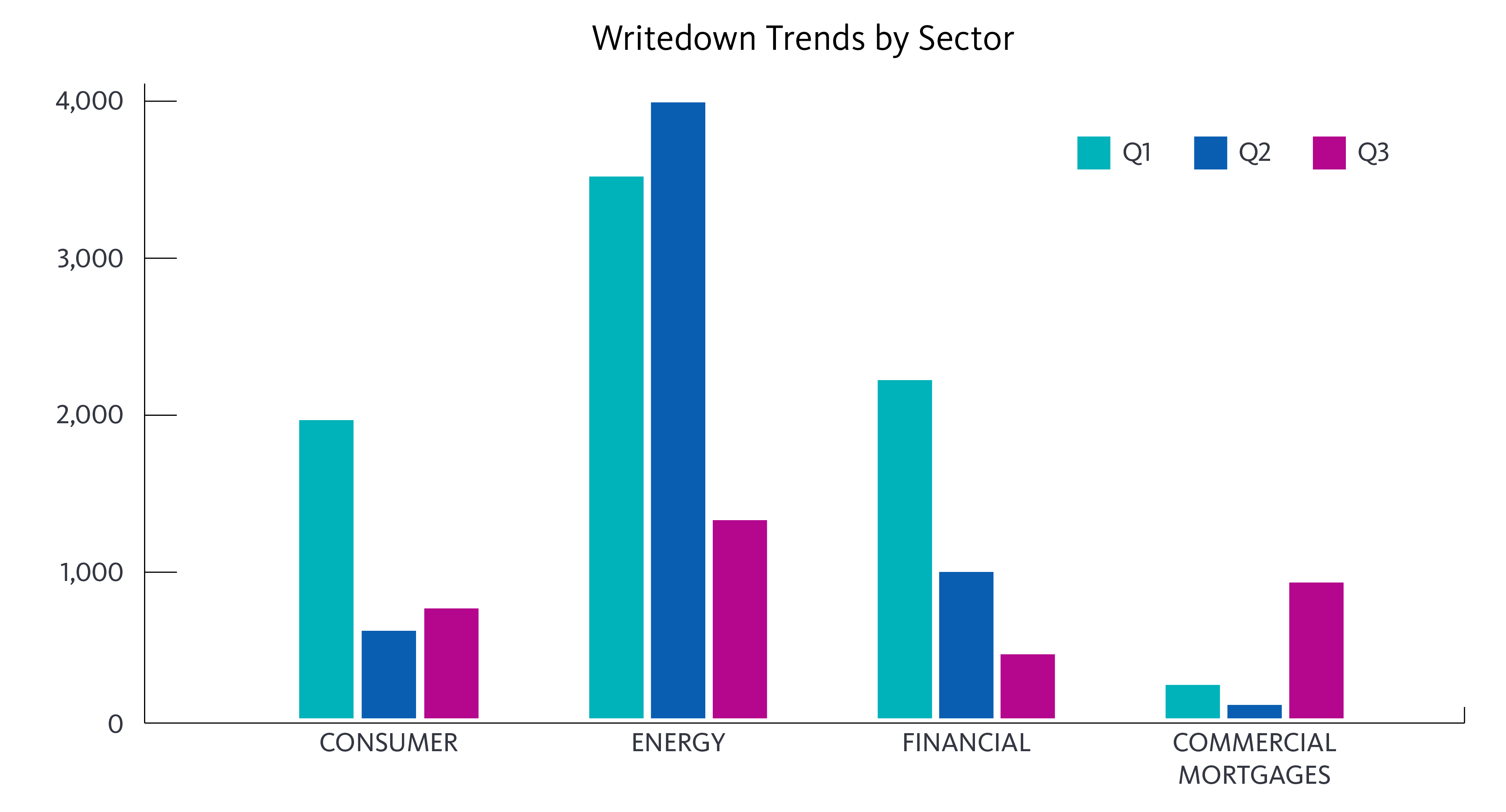 Diving Deeper: Top Issuers Analysis
Narrowing in on just the Q2 data, we found the issuers that investors most frequently elected for write-downs were still within the consumer and energy sectors. The chart to the right displays the top 10 issuers selected for write-downs in the consumer and energy sectors.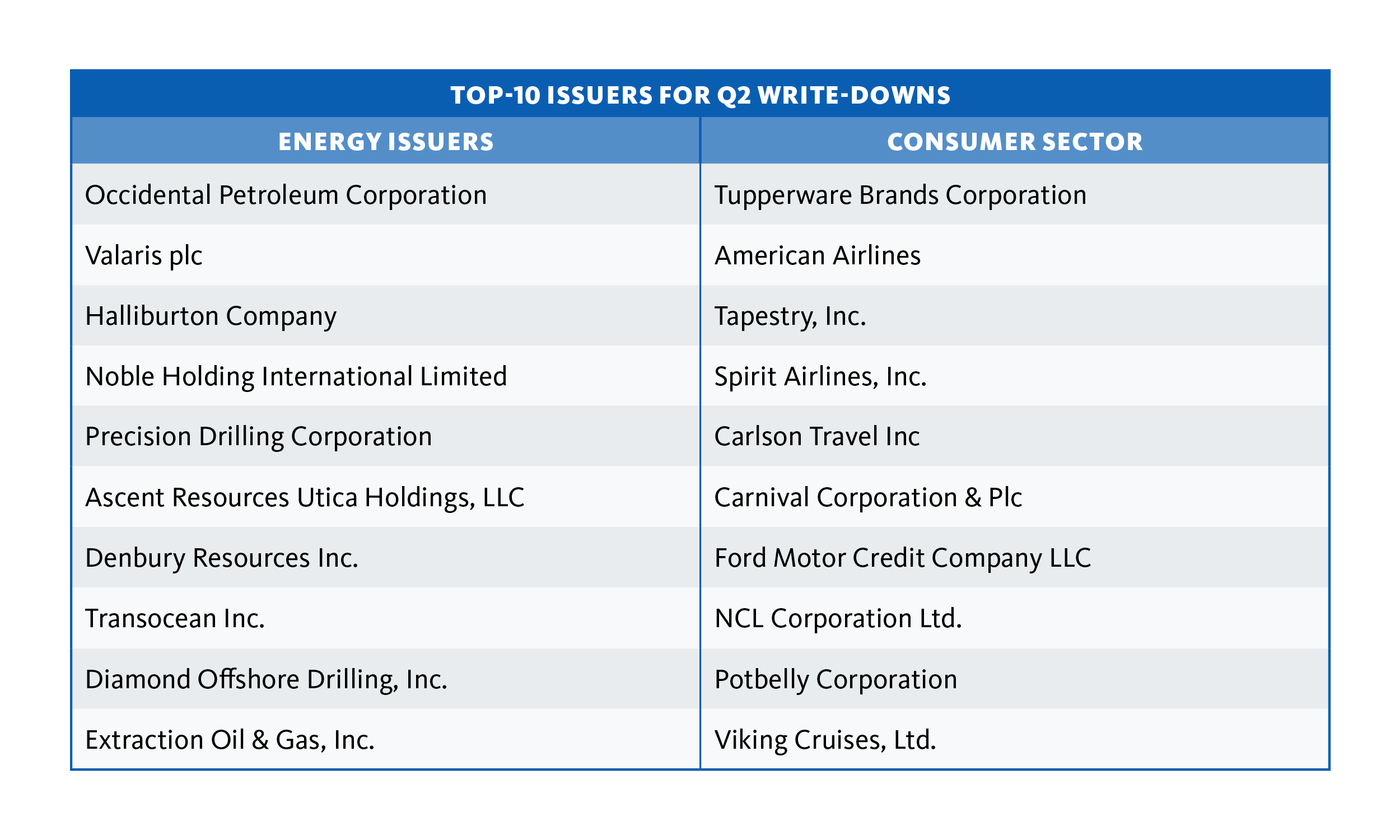 If you would like to learn more about the Clearwater solution, or see a demo of the system, don't hesitate to get in touch. Our solutions consultants work closely with the world's biggest institutional investors to understand their unique operational and technology needs. We would appreciate the opportunity to share what we know.
To learn more about how we are helping companies like yours, contact our Solution Consultants Team.